Meet Our Team
The team of Perlera Real Estate in East Boston, MA has years of experience in the real estate industry. We are here to assist you with residential and commercial sales and rentals. Please read more about our real estate specialists.


Saul Perlera, Founder and Owner
Saul Perlera, owner and founder of Perlera Real Estate, Inc., has been in the real estate business for 20 years. Originally from El Salvador, Saul has made East Boston, Massachusetts his home since 1986.
Saul's extensive experience in residential sales, rentals, financing, property management, real estate development, zoning issues, landlord/tenant law, and landlord/tenant relations, along with his ability to communicate in English, Spanish, Italian and Portuguese, ensure that all the real estate needs of his diverse clientele are fully met. His commitment to excellence has greatly benefited his clients; for three years in a row, Saul has been recognized for outstanding sales by the Greater Boston Real Estate Board.
saul.perlera@perlera.com
Susan Zamos, Agent
Susan Zamos brings an extensive sales experience to the Perlera Real Estate team. Having worked in various senior sales management positions in the outdoor lighting industry, she has negotiated high level contracts on a national and international level.
Susan's real estate interest started early, when she worked school summers in her father's real estate agency in New Jersey. From there she moved to Boston, and has lived in Cambridge, Back Bay and Beacon Hill, but it was in East Boston that Susan found her enthusiasm for real estate. "For the views of Boston, the convenience, the history and the culture, East Boston can't be beat," says Susan, now an East Boston resident.
Susan graduated from Fairleigh Dickinson University in New Jersey with a B.A. in Psychology and a concentration in French.
Susan.zamos@perlera.com
Arquimides Chinchilla, Agent
Arquimides Chinchilla joined the Perlera Real Estate team in January 2004. Arquimides was born in El Salvador and raised in Boston. His great communication skill, charisma, commitment and professionalism make him a devoted Real Estate agent.
Arquimides hold a bachelor degree in Criminal Justice from the University of Massachusetts.
Arquimides.chinchilla@perlera.com


Jacqueline Henriques, Agent
Jacqueline Henriques, joined the Perlera Real Estate In 2015 and she brings over 20 years of real estate experience as a Sales and Rental agent. Jacqueline has built excellent relationships with many of East Boston's homeowners, landlords and tenants. She is hard working and knowledgeable, and has a strong understanding of greater Boston real estate market.
Jacqueline, is original from Brazil and a former resident of East Boston and currently a resident of Saugus. Jacqueline is multi-lingual and she is fluent in English, Spanish and Portuguese.
jacqueline.henriques@perlera.com
Jovan Salcedo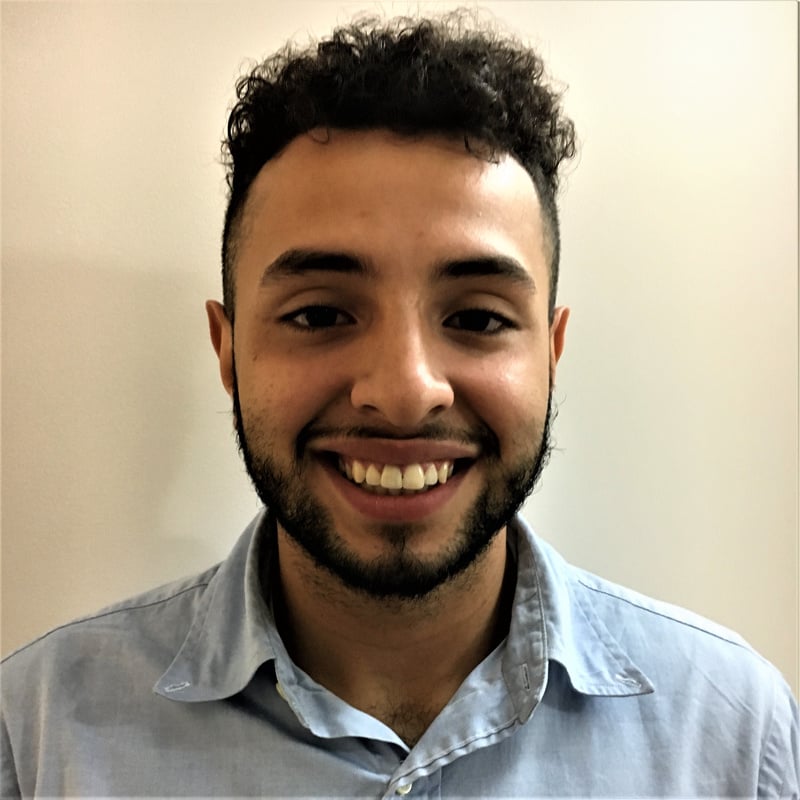 Jovan Salcedo knows all too well about winning. He learned as early as his years as a star athlete and scholar at Revere High School some of the best lessons in how effective communication, strategy, teamwork, and hard work can bring home a big win and that is what he wants to do for you when you purchase your new home. As a Boston native for 19 years, Jovan is well versed in this city's geography and can assist you in all of your residential real estate endeavors. Working in unison with you, he has the patience and thoughtful consideration to help you through one of the most important transactions in your life - buying the house that fits your budget, your lifestyle, your dream and ultimately makes it your home. He gets it all. His motto -"I will listen to you and with an understanding of your needs and wants, I will do my best to achieve them all." Jovan speaks both English and Spanish fluently.
Get in Touch
Contact us today for all of your real estate related service needs.